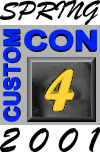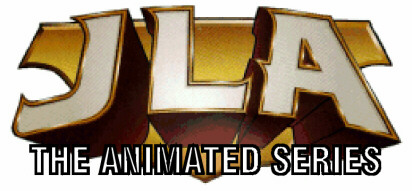 The following JLA: The Animated Series figures were designed by Matt Johnson.
Check out Matt's website!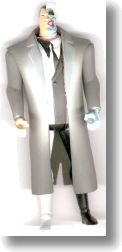 Two face is an Undercover Wayne body with the head and hands of a TNBA Two Face. Everything else is paint.
Just a repaint of Poison Ivy from BTAS.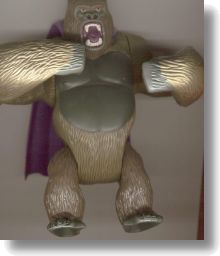 Gorilla grodd is just a Tarzan Kerchak figure with a Mysterio cape from the Spiderman animated series.
The following JLA: The Animated Series figures were designed by Mark Myers.
Check out Mark's website!
Plastic Man began as a combination of a Creeper body, the JLA Plastic Man figure's lower arms and head/neck and the Speed Racer "Assassin" figure's lower legs. First, The Creeper head was removed at the neck and the neck joint was glued into place. Then the lower arms and lower legs were removed just above the fur lines. The Assassin's lower legs were removed and added to the Creeper upper legs giving him black boots. Next the Creeper's "Underwear" was sanded smooth, as were the Creeper's legs to get rid of the seam line. The JLA Plastic Man's arms were removed from the elbow down on each side, and the head/neck was removed at the shoulders. Once removed the arms/head/neck were attached to the freshly sanded Creeper body. Kneaditite was used on the upper torso and arms to create a less muscular chest and sleeves. Kneaditite was also used to smooth out the neck seam. Brushed on Alumilite was used to smooth out the legs. The belt is cut painted paper, and the chest straps were painted on after only two attempts. (No really!)
Bizarro is a repainted Bizarro from the Heroes and Villains TRU four pack. The belt and symbol were left intact but the blue and red areas were made to match Superman's. His eyes were painted green to off set his skin color.