All of the American Flagg figures were made by Frank Furfaro.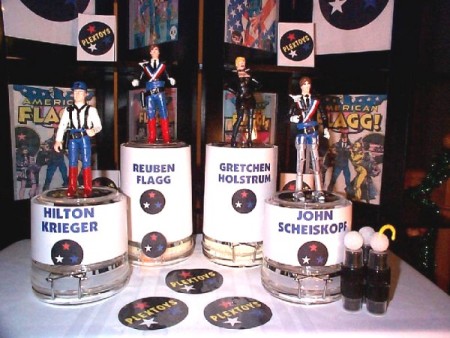 All figures were sculpted with Das Pronto Clay and the insignias were decoupaged onto the completed figures. They were all painted with Apple Barrel Acrylic paints and then sprayed with a matte sealer. Shields and eyeware are from cut plastic, and other accessories were made or from parts lying around from other figures.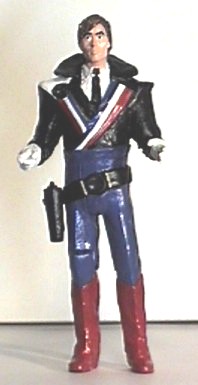 Reuben Flagg is a Matrix Morpheus body with an Ichabod Crane head.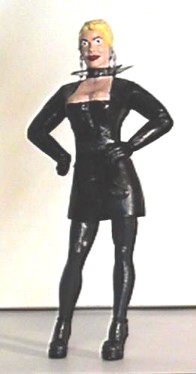 Gretchen Holstrum is a Debra McMichaels wrestling figure with das pronto hair. The spikes around her neck are toothpicks and after the figure was complete I found the perfect spikes on a toy Biz Typhoid Mary figure. *sigh*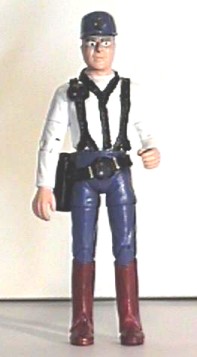 Hilton Krieger is a Star Trek Geordi LaForge with a head from the wrestler that came with the Debra McMichaels figure.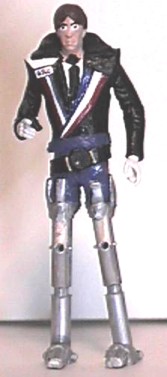 John Scheiskopf is a Matrix Mr. Smith head and body. His artificial legs are a combination of Das Pronto, Wooden Dowel rods and toggel bolts.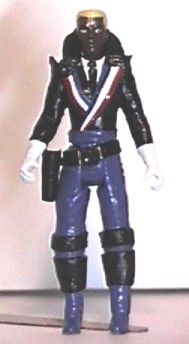 Medea Blitz is a Frank Miller Martha Washington goes to war head and body with lower legs from a Turok Adon figure.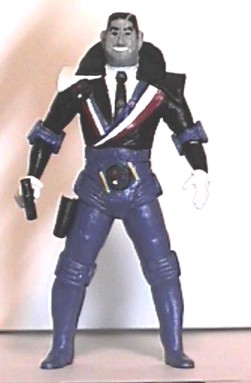 Luther Ironheart is a Mike Allred Madman figure.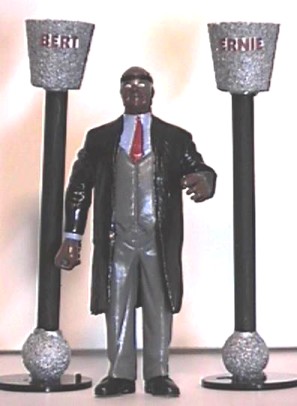 C.K. Blitz is a Jim Cornette wrestling figure with a Babylon 5 Vir Cotto head. Bert and Ernie are syrofoam and wooden dowel rods.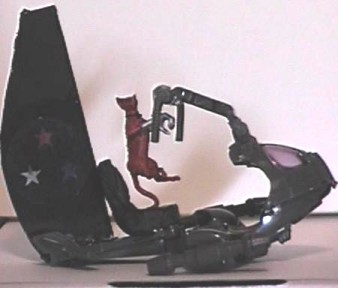 Raul is an Austin Powers Mr. Bigglesworth figure. The skycycle is a Toy Biz X-Men accessory.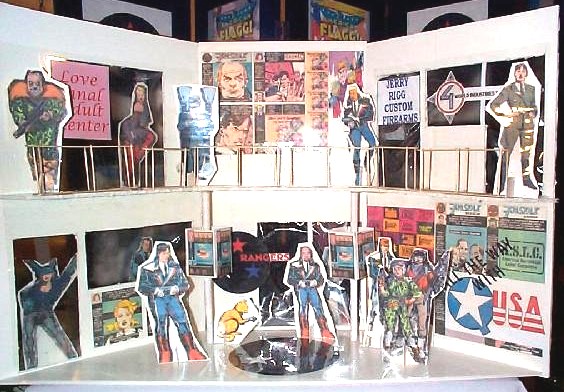 The Plexmall is cut foamboard, craftsticks and toothpics. Scenes from American Flagg and stand-up people were scanned from the comic and taped in place.