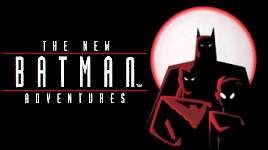 After numerous fan requests to abandon the brightly-colored variations they had been pursuing with their Batman Beyond line, Hasbro has saluted collectors and fans of the classic Bruce Timm animated series alike by exploring its rich history and adding some never before seen characters to its midst in figure form.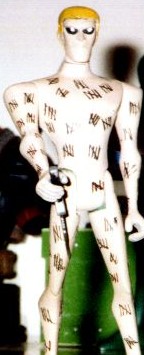 Zsasz had not yet been seen on the animated series or as an action figure, the most grisly of Batman's rogues finally sees the light of day in this assortment, complete with a hunting knife and symbolic scars. It's unknown whether this means there is an upcoming appearance planned for Zsasz in the cartoon.
Scarecrow, a.k.a Jonathan Crane, was given a terrifying makeover for the final two seasons of the series, reflected here with a haunting, skeletal grin.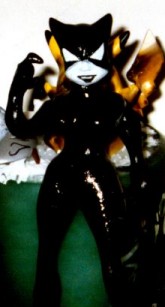 Perhaps the most drastic of the character redesigns was Selina Kyle, reduced to the epitome of simplicity. Catwoman's black and white form is accentuated with an authentic glossy finish to bring her playful villainy to life.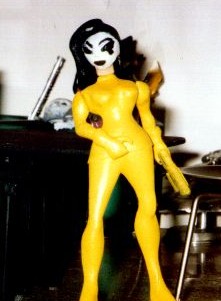 First appearing only recently, Calendar Girl brings malice to the runway with her Summer attire and fast-action pistol.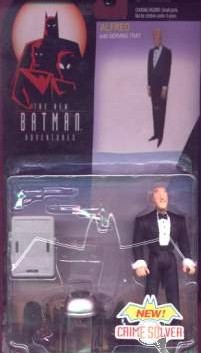 Though this figure was not actually displayed at the Con, he was included in the catalog. We knew that fans would want this advanced glimpse at the first ever Alfred figure.