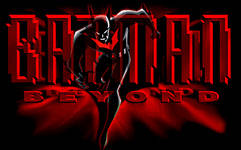 Twenty years after Bruce Wayne retires as Batman, a new hero dons the mantle of the Bat. Seventeen year old Terry McGinnis now prowls the Gotham of the future as the Batman. Seen on the Kids WB! network, the series has become one of their most popular programs. Now, thanks to Warner Bros. and Hasbro, you can take all of the action home with these exciting figures!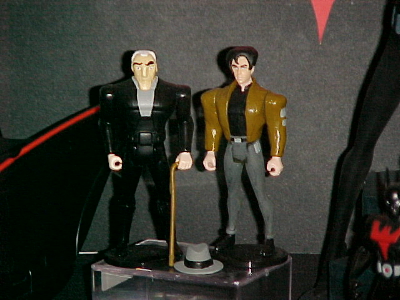 Bruce Wayne (left) with Grey Ghost disguise and cane and Terry McGinnis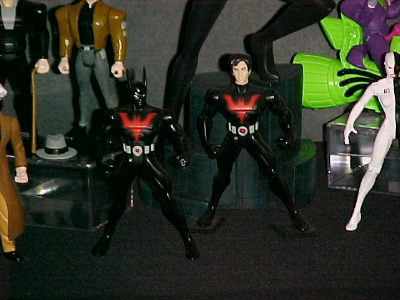 Batman and Terry McGinnis in Batsuit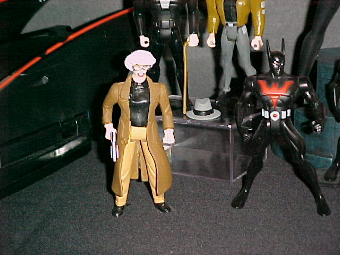 Commissioner Barbara Gordon with police issue pistol and Batman
Curare the Assassin with scimitar and Ten of the Royal Flush Gang with flying card (not pictured)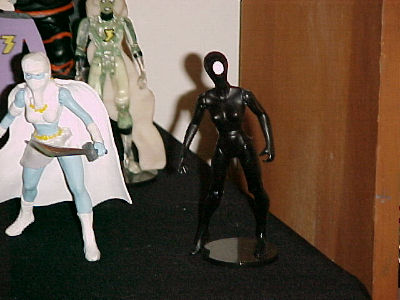 The Shapeshifting Inque and Curare the Assassin with the Terrific Trio behind
J-Man leader of the Jokerz Gang with Jetcycle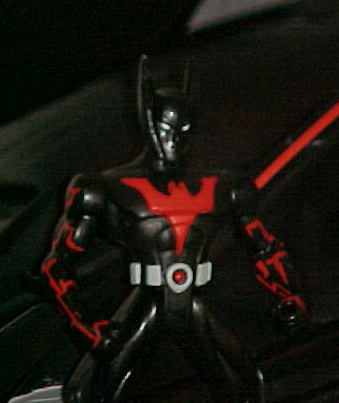 Batmobile Pilot Batman, authentically styled from the series! Shown both in and out of the Batmobile vehicle/playset.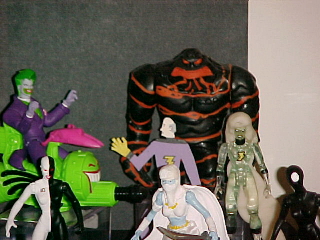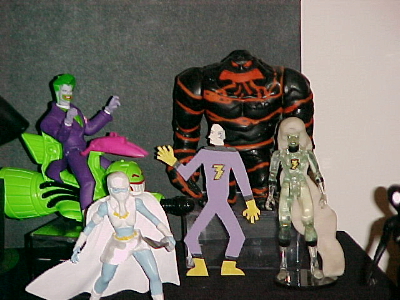 Magma, Freon, and the 2-D Man (clockwise from top), the Terrific Trio. Collect all 3 anti-heroes in one fell swoop with the Terrific Trio 3-pack.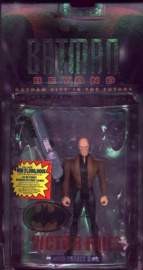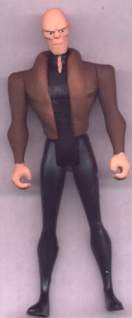 A few of the figures were not on display, but were pictured in the catalog. Victor Fries here was one such figure.

A set of figures which was regretably not on display was the Royal Flush gang. Fortunately, the catalog had more than enough pictures of them. Here they are in the package.
Here's the back of the packaging.
And here they are individually. They will apparently have a MSRP of $24.99.