Finally, the line of action figures that fans have been waiting 15 years for! Hasbro already has several waves of figures lined up for Crisis on Infinite Earths, and we've got lots of pictures!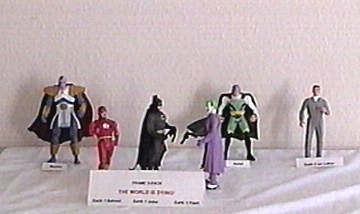 Here's a group shot. From left to right, the figures are Monitor, Earth 1 Flash, Earth 1 Batman, Earth 1 Joker, Pariah and Earth 2 Lex Luthor.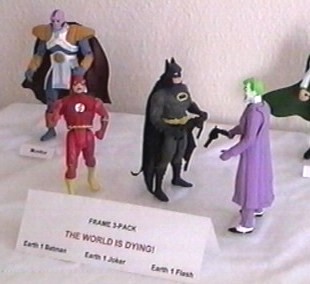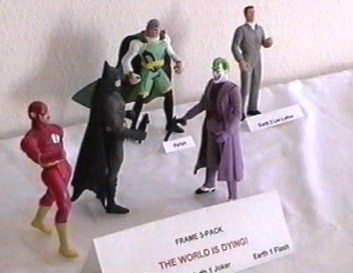 Here's a couple of angles of what Hasbro is calling a "Frame 3-Pack." This particular one is called "The World Is Dying!" and features a scene from Crisis where Joker and Batman see a dying Flash. The figures included are (all Earth 1) Flash, Joker and Batman. Joker has a trenchcoat and a gun, and Batman has a batarang, just like they had in that scene in the comic! The Flash's mouth is open, with his tongue sticking out somewhat.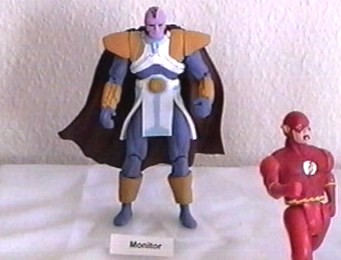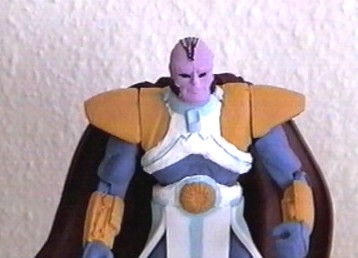 Here's a close-up of the Monitor.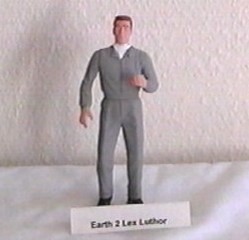 Here's Earth 2 Lex Luthor.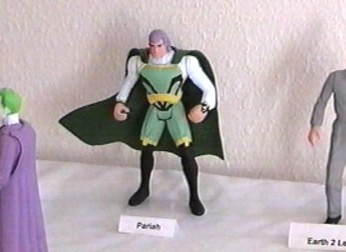 Here's a couple of shots of Pariah. He even has a small tear falling from his eye!