The Fisher Price Star Wars line was made by Robin MacRorie.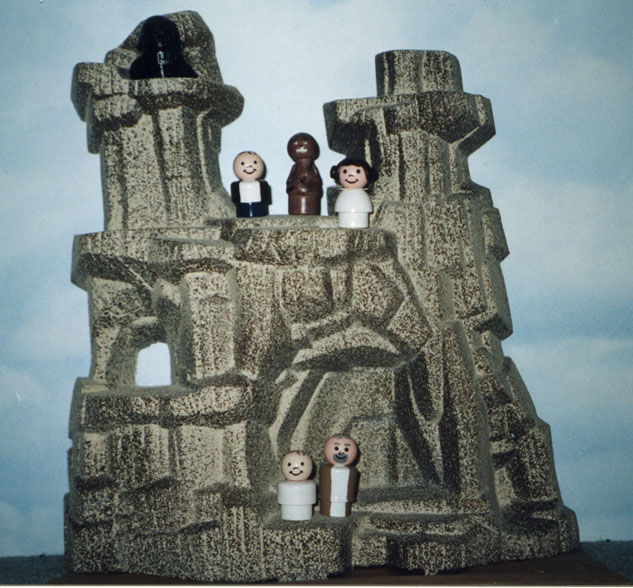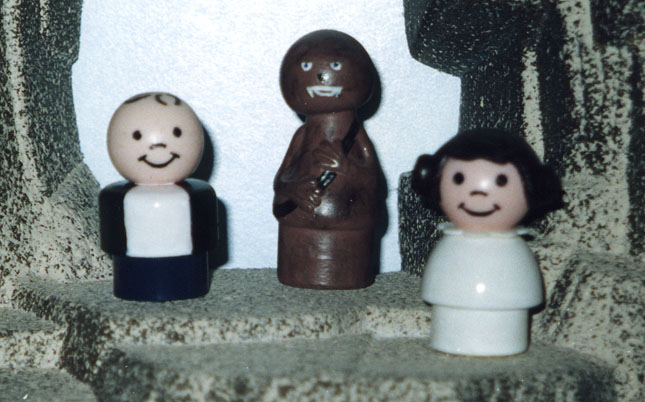 All are made, of course, from Fisher Price Little People. I did these a while back after someone on the RTM newsgroup speculated what would happen if Hasbro ever lost the Star Wars license. I couldn't resist and stayed up all that night working on Darth Vader. These are mostly simple repaints of Little People, but Darth and Chewie are both a bit different.
Chewbacca is made from a Fisher Price Grover (Sesame Street) figure. Again, he's simply repainted like the other figures.
I do have a landspeeder in the works and haveplans for a Falcon, but no idea when I'll get back to those as all the pieces and plans are currently packed away.
Darth Vader is made from a little boy racer who already came with a black motorcycle helmet on. I added the flare at the bottom with Sculpey and then the breather piece as well as the bulges for the eyes. The cape is a bit of fabric glued around his neck.


pictures ©2000
the little computer people
characters © Americomics and Atlas Comics