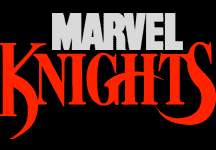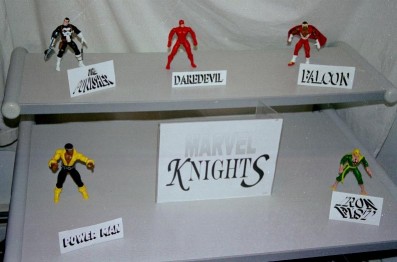 The first line from Toy Biz featuring characters who have been and who may be in the Marvel Knights comic series. The first wave features (back row) The Punisher, Daredevil, Falcon, (front row) Power Man and Iron Fist.
Punisher is armed for war!
Daredevil is a prominent character in the beginning of the series so it's only natural he would be one the first characters released.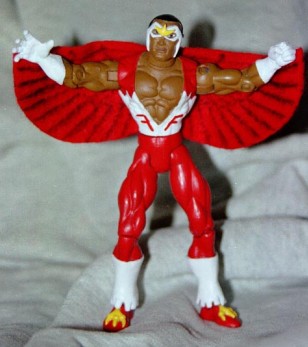 Here's Falcon.
And here's Power Man, looking as funky as a 70's figure can.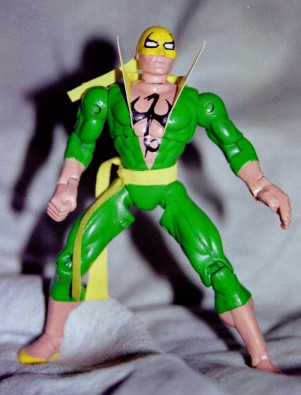 Enter the Dragon! Iron Fist is also part of the line, complete with karate chop action, if you move the arm that way, of course.