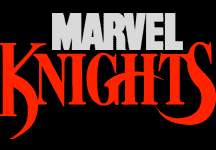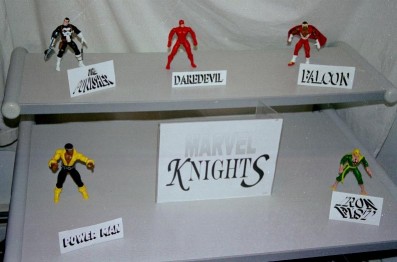 The Marvel Knights line was made by James Bernet.
Punisher came from a Thor in the Avengers box set. Extraneous stuff removed, sculpey added, mucho paint (mostly black) and some big gun I found lying around.
Daredevil is a Multi-posable Spider-Man, sculpey face, etc. and a lot of red paint. The chest symbol is cut out sticker paper with a softer kind of red paint.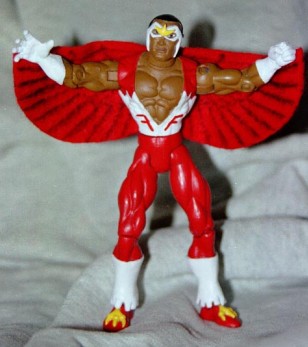 Falcon is a later series Spider-Man, sculpey face, etc and paint. I decided to go with the Mego style wings, though not as detailed, because they left more movement for the arms. My first sculpey afro.
Power Man is The Captain America from the Capcom 2 pack. Sculpey for the collar, arms, hair, broadened jaw and hands. The chain is from the Sabertooth/Wild Child set.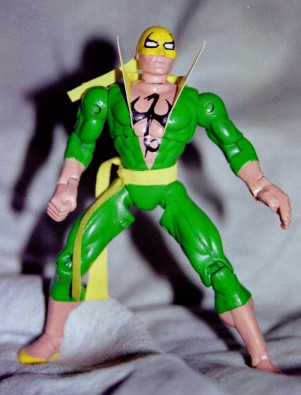 Iron Fist is another multi-posable Spider-Man with sculpey face and clothes edges. I used card board for the collar and cloth for ends of the mask and belt. The tattoo is from a permanent black ink pen.
Check out James' web site: