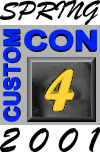 With the Success of Gotham Rogues 1 and expected success of Gotham Rogues 2, PVC Pipe Dreams Studios was contracted again to Produce a few of Batman's less usual villians in new amalgamated designs.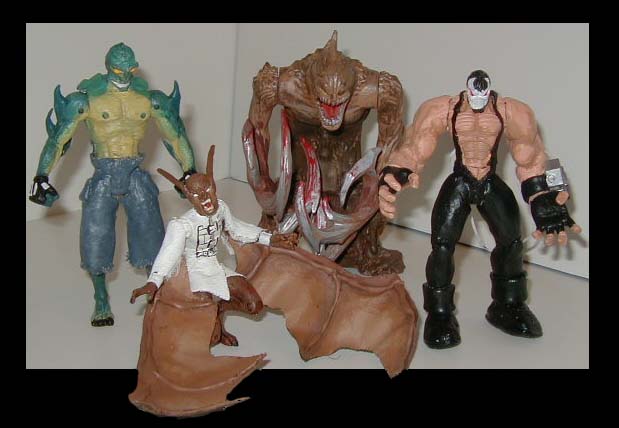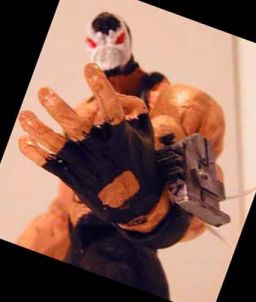 BANE
Bane is equiped with a venom injector chamber and 10 points of
articulation. Mess with him and he will break you.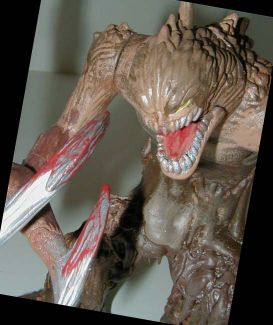 CLAYFACE
Clayface has nine points of articulation, and has already been
protested by mother's groups for his blood-ladenness.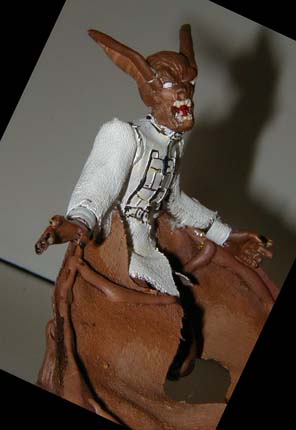 MANBAT
Manbat has eight points of articuation and poseable wings. And
this time the wings are big enough to actually carry him!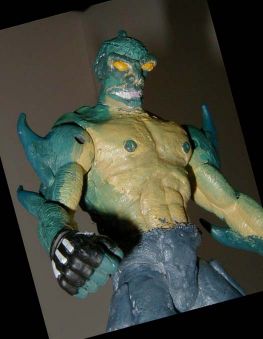 KILLER CROC
Killer Croc has seven points of articulation and a whole lotta
spikes. He eats Steve Irwin for Breakfast.