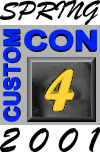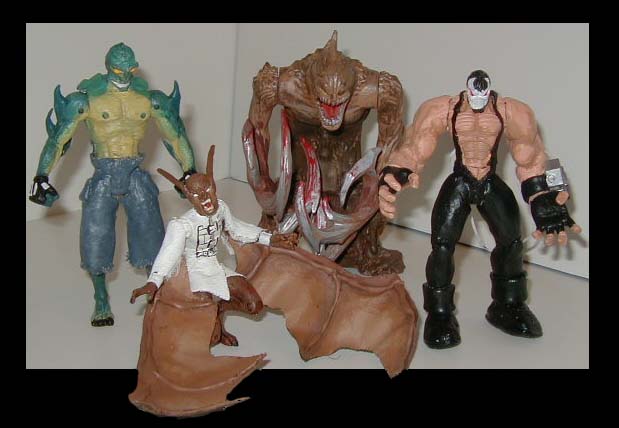 All of the Batman: Aberations figures were made by Samq Jones.
Check out Samq's site!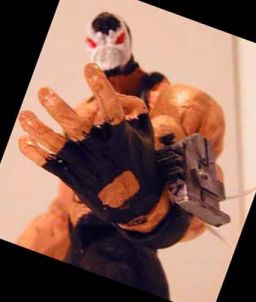 BANE
Bane's torso is Battle Clad Spawn with pants sculpted on. His
arms are from a maximum sweat figure and the venom injector
chamber is from Typhoid Mary's accessories with a bit of wire.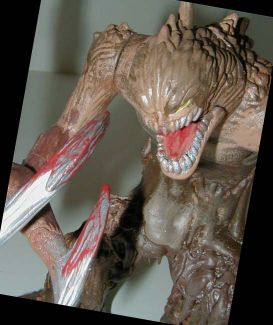 CLAYFACE
Clayface's upper body is a repaint of the Snowman figure from
some Naked Chick comic. the Lower body is Maximum Sweat Legs with
about 15 sticks of hot glue on them.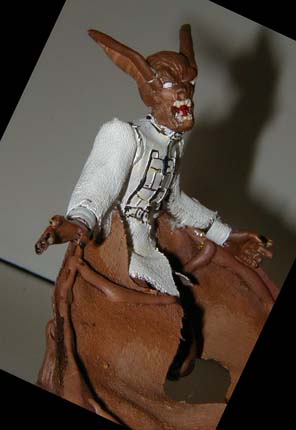 MANBAT
Man-Bat's upper body is Alex from Crimson Previews Exculsive
Varient, with an orignal Sculpt for the head. The bottom is
Wolfsbanes legs, with a bit of cloth at the join. The wings are
painted cloth with hot glue on wire to pose them. The arms have a
bit of cloth over them to simulate a ripped straight jacket.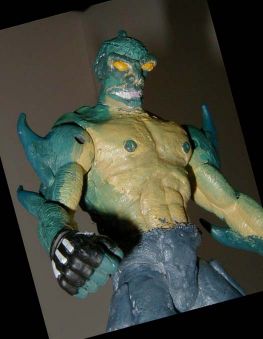 KILLER CROC
Killer Croc all sculpted over Mr. X from Resident Evil, with
cloth for his sk8er pants.