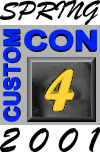 Hellfire Club
When Miked Limited released its plans to display its Hellfire Club line many fans were X-tatic.
Here's the X-Clusive pics of the Hellfire Club line.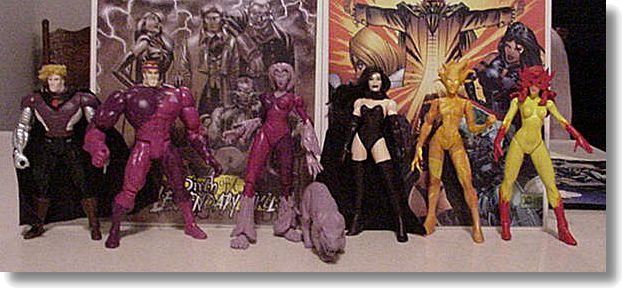 All Hellfire Club Figures were made by Mike DiMuzio.
How Pearce was made. A blend of Black Tom Cassidy with Trevor Fitzroy. Fitzroy's arms and head with goatee shaved off and the body and legs of Black Tom. Nicley repainted with acyrilic paints and a cloth cape. The neck to the cape is from the villian from the Kull line.
How Selene was made - The arms of Dark Phoenix, the head, body and legs of and AOA Jean Grey. The hair of Silver Sable. A little putty here and there and acyrlic paint.
Beef - A simple repaint of a Venom with removable mask figure
Catseye was a repaint of Tigra. With hair made with sculpy. Her cat form is a repainted cougar from a McFarlane KISS figure.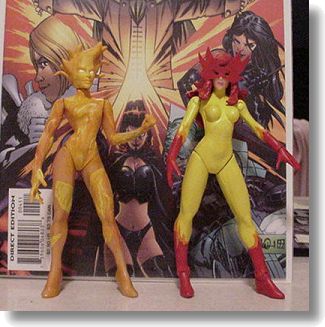 Magma was a repainted Age of Apocalypse Jean Grey with resculpted hair.
Firestar is a repainted Aurora figure with a vinyl mask.