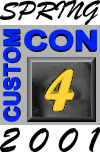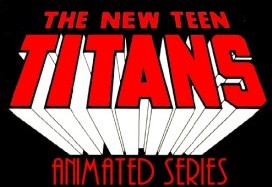 When the empathic Raven needed help to combat her evil demonic father, she gathered the original Teen Titan members Robin, Wonder Girl and Kid Flash together with two new heroes, Cyborg and Starfire, as well as a former member of Titans West, Changeling (formerly known as Beast Boy). This "new" team would go on to become one of DC's all time classic and best selling comics series of the 1980s, "the New Teen Titans."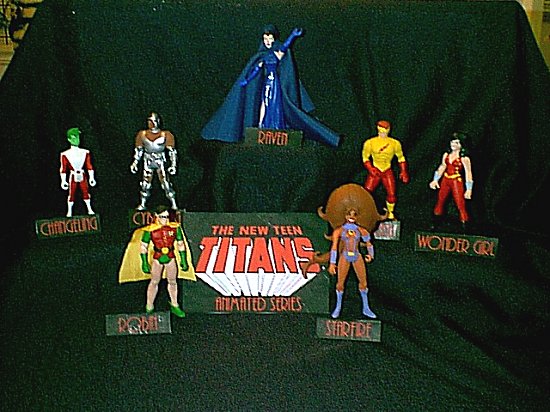 The New Teen Titans line on display at this year's CustomCon has not been the best kept secret, but it's still an amazing sight for fans of the Wolfman/Perez DC classic. All seven of the team's founding (or should I say re-founding) members are included in the initial assortment. One of these figures, Changeling, was originally part of the company's Young Justice line which was on display last year at the Con (and looking at this figure up close, I'd say he's received a sharper paint job since then). When Changeling showed up in that YJ line, some speculated that Titans figures couldn't be far behind. However, most of the rumors guessed at a more modern version of the team instead of this classic version.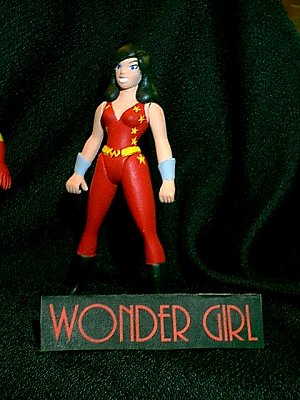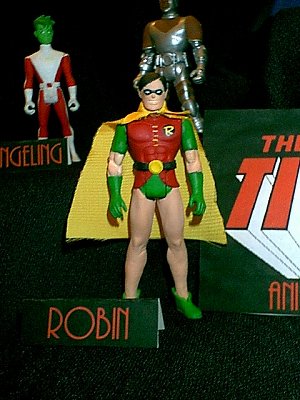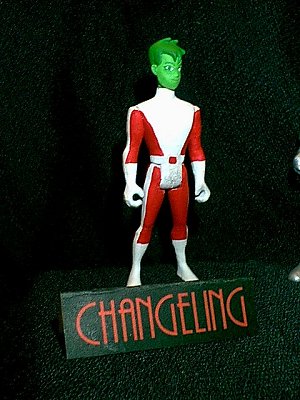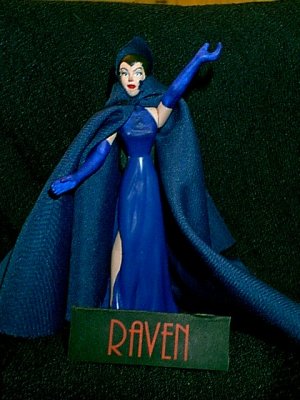 Upon talking with the company's on-site representative, I learned that following this line, other waves of New Teen Titans figures are planned. Although he didn't want to comment officially, I did manage to squeeze the words, "The Judas Contract," from his lips.
It looks like a lot is in store for the New Teen Titans action figures.