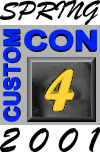 Pumaman
All of the Pumaman action figures were made by John Abrahams.
Check out John's site!
---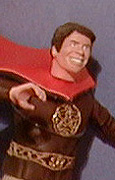 PUMAMAN
Head: Hannibal Smith A-Team (Galoob)
Body: My Loving Family Dad (Fisher Price)
The head had its jaw narrowed and its hair redone in an effort to remove all traces of George Peppardian manliness. The body's "baby-cradling" action was switched into a deadly puma pounce with the addition of some new forearms (sculpted) and hands (robbed from an army guy). His belt is a rubber band ornamated with epoxy clay, his emblem is sculpted, and his shirt tail is a scrap of soft plastic. The boots are modified from Austin Powers. The cape I slapped together with some fabric glue due to a fear of sewing. I took a page from Leslie Hancock by hiding a wire into the seam so that the cape can be posed for flying.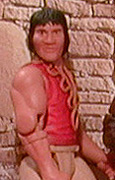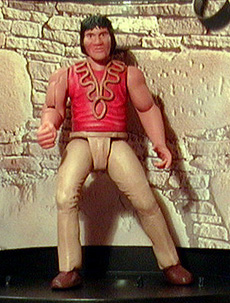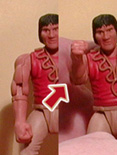 VADINHO
Head: Original sculpt
Body: Dude Love (Jakks Pacific)
The head is original except for the eyes. The shirt decoration was made with wire, and a new fist was added to add punch to his uppercut action. Pant legs were sculpted over the wrestling boots, which were changed to those regular brown shoes.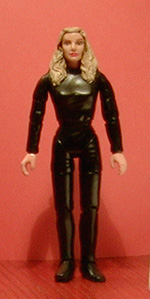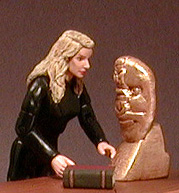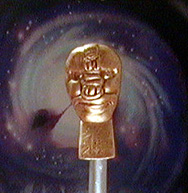 JANE
Head and Body: Star Trek Counselor Troi (Playmates)
Trek fans will note that, um, not a heck of a lot was done here. I did give her a new hairdo and tried to remove all vestiges of the Trek decorations around the upper shirt. Still, she came out looking a lot like Dr. Crusher for some reason.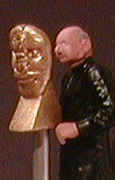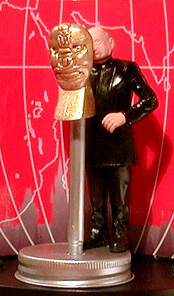 KOBRAS
Head: Original sculpt
Body: Dr. Evil (Macfarlane Toys)
Donald Pleasence cashed many a paycheck for wearing outfits like this one. Reportedly he once said that he could have had a career like Olivier if it weren't for the alimony payments he had to make. I for one believe it, even if his head is mistaken for an egg at times. Donald rocks. So anyway -- the head is sculpted, and the body is a total repaint, with some height removed from the legs.