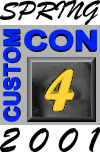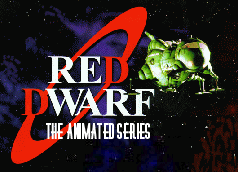 All figures were made by Scott Rogers.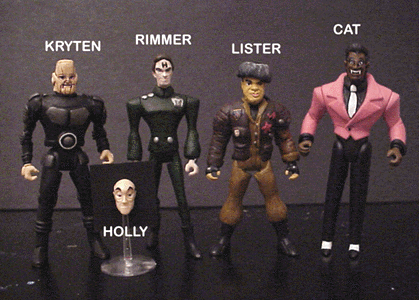 Wanna know how to make these figures for yourself? Keep reading, smeghead.
Dave Lister
The slobbiest man in the universe started out as a Mission Masters Artic Robin. His head is from an Extreme Ghostbusters figure. All the details were sculpted on with Kneadatite including his posable rasta dreads. The hat was made from a BTAS Mr. Freeze helmet cut down and Kneadatite fur, brim and star were sculpted on.
Cat
Cat was made from a Batman Beyond Jokerz figure. The details were dremelled off and the shirt, tie, hair, ears and facial features were sculpted with Kneadatite.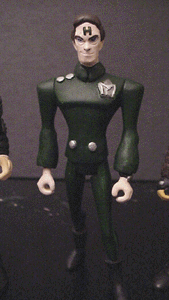 Arnold Judas Rimmer
Rimmer was made from a TNBA Riddler with kneadatite for the sleeves, boots, hair, badge and buttons. And don't forget, the "H" is for hologram.
Kryten series 4000 mechaniod
Kryten was made from a BTAS Mr. Freeze body and a TNBA Bruce Wayne head. Lots of kneadatite was used to make Kryten's head look like a novelty condom as well as for all those twiddly bits and pads. Holly (shown above) was a TNBA Alfred with the mustache cut off.
Red Dwarf and all related characters and images are copyright © Rob Grant and Doug Naylor