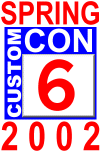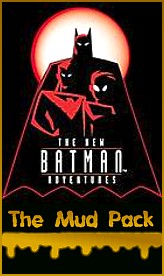 This new four pack is being released in conjunction with the new feature length animated film BNAS The Mudpack.
Once again Hasbro has enlisted the help of Bruenor of Battlehammer Creations to bring you this pack. It features two new sculpts rather than the usual one.
Clayface 1
First up we have Clayface 1 Basil Karlo, the mentor of the other two Clayface's.He will come with a removable hat and mask.
Clayface 2
Secondly we have Clayface 2 Matt Hagan, after getting revenge on Roland Daggitt Clayface 2 has a run in with Batman resulting in him being washed away. After reassembling himself he sought the tutelage of Clayface 1 to get revenge on Batman.
Clayface 3
Thirdly we have Preston Payne who injected himself with the blood of Clayface 2 in the hopes of curing himself of a rare disfiguring disease, only to have the blood turn him into a Clayface which can't hold any form. This means he has to wear an exoskeleton to keep a human form. This also sent him quite mad and after being taken in by Clayface 1 who convinced him that it was Batman's fault that the blood changed him, not Clayface 2's the three set off to wreak revenge on Batman.
Batman
Last but not least we have Batman himself, with a battle damaged costume from fighting the Clayface's. He will come with a Batarang (not pictured)