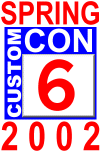 You've read the script, you've seen the production designs and now you can buy the action figures! That's right, this is the long-lost line based on the never made live-action motion picture Superman Lives! Yes, the movie that was written by Kevin Smith (Clerks, Mallrats), was going to be directed by Tim Burton (Batman, Planet of the Apes) and was to star Nicolas Cage (Con Air, Gone in 60 Seconds) as the Man of Steel himself, Superman Lives! was to be a mega-blockbuster but it was never made. So now toy industry giant Kenner, has decided release the action figures from the movie that they were given the merchandising rights to. So now four years after the film was meant to premiere, the an all-new Superman based line is here!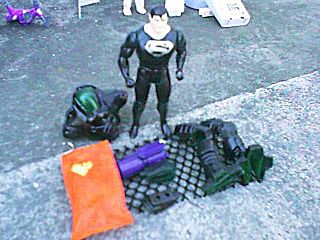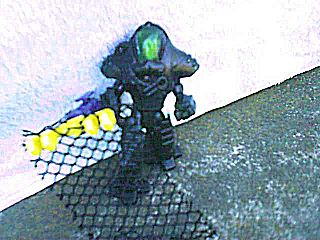 ELECTRO-CAPTURE SUPERMAN
With Electro-Net and Eradicator Armour!
This is the star of the line and movie Superman! Just like in the movie the Big Blue Boy Scout wears Eradicator armor. His Electro-Net is perfect for trapping Brainiac! Also company spokesperson said that there are a few GOOD variants on the way also. Yippee!
ENERGY DRAIN BRAINIAC
With Energy Draining device!
BONUS!
ALIEN VICTIM
With Blaster!
This is the villain of the line, Brainiac. The same company spokesperson said that this is only the first Brainiac and to expect a deluxe figure next CustomCon! He also added that ENERGY DRAIN BRAINIAC look is not how the character was going to look in the movie. This look has been reserved for the deluxe figure.
GRAPPLE ATTACK BATMAN
With Grappling Hook and Spear Weapon!
Is it possible for Kenner to concoct an action figure line without the Dark Knight? Well, okay, Batman was going to make a brief appearance in the movie. Well at least he's wearing a black suit with cool accessories.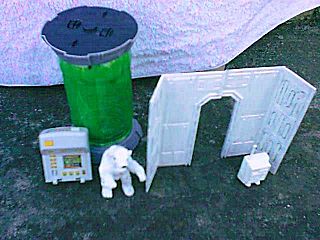 FORTRESS OF SOLITUDE playset
With Guard Polar Bear and Rejuvenation Tube!
Wow! This one came right from left field! The spokesperson said that this playset may be released as is or it could be released in the second wave with a few extras!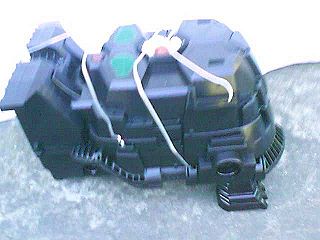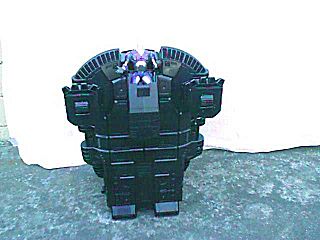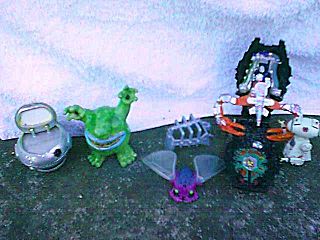 Brainiac's SKULLSHIP Vehicle
With Menagerie Creatures and Operating Table!
A vehicle in the first wave! With MULTIPLE bonus figures! The extras that come the ship are called (left to right) ATTACK DRONE (with interchangeable screen!), CHOMP ALIEN (with realistic bite action!), SOARING ALIEN BUG (with capture cage and possible wings!), BRAINIAC'S OPERATING TABLE, and a character that was going to be in the movie, L-RON (with drill!). Apparently the "rib cage" is removable. Also, this ship has a light-up and sound feature with two sounds!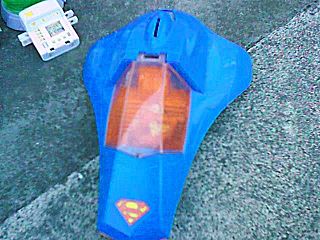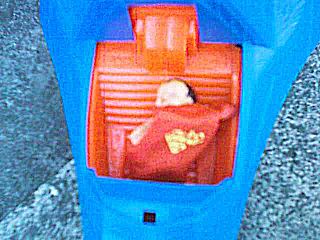 KRYPTONIAN ESCAPE SHIP
With Bonus Baby Kal-El!
That's right TWO vehicles in the first wave! This ship seats ELECTRO-CAPTURE SUPERMAN as well. Baby Kal-El also snuggles up into a Kryptonian blanket!
Look out for SUPERMAN LIVES! Wave 2 next time at CustomCon7! Eradicator, Doomsday, Lex Luthor and much, much more!