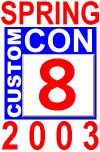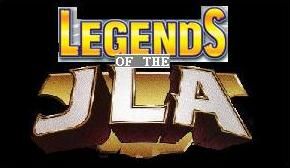 by Dustin Downey.
Inside Legends of the JLA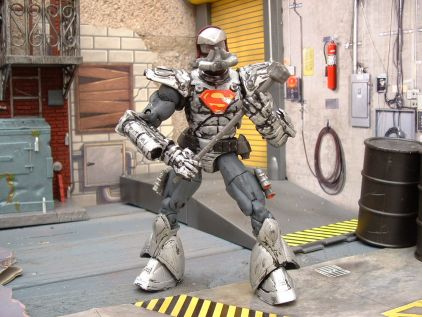 Steel started as a Marvel Legends Iron Man, with shoulder pads from an Avengers Vision, Gundam boots, hands from Total Chaos Al Simmons, and lots of scrap pieces and Sculpey. His helmet comes from a Water Wars Spidey, cut plastic an actually has none other than Golden State's Antawn Jamison (Sports Picks) under the mask.
The Manhunter From Mars is a DCD Martian Manhunter, with all the additional articulation donated from Marvel Legends Namor.
Flash is a Spidey Classics Daredevil (duh) with boots added from DCD Kid Flash, and goggles from DCD Impulse. The Wings came from DCD Golden Age Flash's helmet. the rest is Sculpey and nice high gloss finish.
Green Lantern is a Marvel Legends Namor, with shoulder pads added from some crappy knight figure I found in Kay-Bee's discount bin. His lantern is on loan from DCD GL, and Parallax gave up his shield. Bonus points for anybody who recognizes....ah, hell. Tim Duncan!! would've been Kobe if he hadn't had such a goofy look on his face...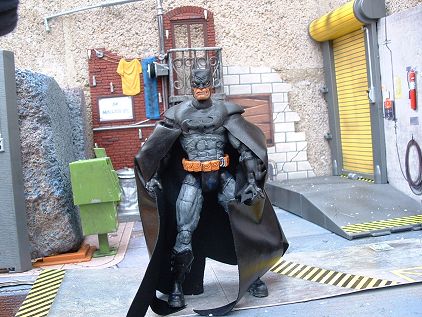 The Dark Knight, as seen in Batman Deathblow: Evolution of X Wolverine head, with extensive sculpting, Marvel Legends Wolverine Body, Legends Jungle Attack Robin boots, Judge Death belt, leather cape, and a ton of sculpting. My fave custom to date. He even has a removable head, with a surprise Bruce Wayne variant...coming soon!