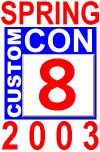 Here's an excerpt from the Press Release for Pong2:
The Paddles Strike Back! Action Figures: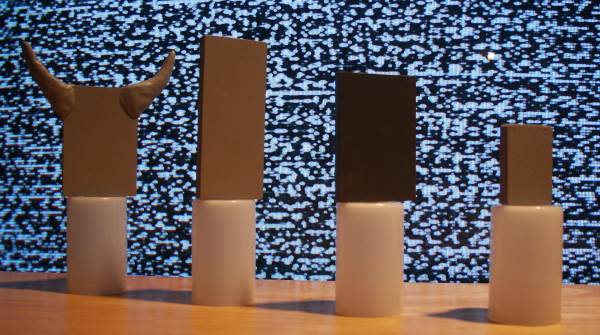 For immediate release.
Los Angeles, California. The Dimm & Howe Toy Company is proud to announce the continuation of action figures based on the popular Atari Pong video game to their schedule of new releases. Said Mr. I. P. Freely, executive vice president of innovation for D&H Toys: "The first Pong line far surpassed our expectations in both sales and critical success. Spazz Monthly called them "Spazztastic", which we believe to be a compliment. The new line focuses on those funky def jam dudes, the "Paddles". From the original game comes the hulking "Novice Paddle" and his small but vicious compadre "Expert Paddle". Two new concepts are also introduced in this line. Stealth Armor Paddle is a repaint of the original Right Paddle figure, and is a TRU exclusive. The figure that we're most excited about is "Viking Paddle". It turns out that Paddles have been living among men long before Pong was invented, taking many disguises. Viking Paddle is the first of what we hope to be a long line of "Whatever Else World" Paddles."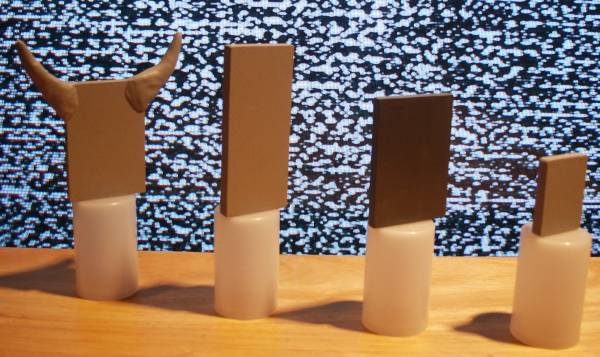 The Dimm & Howe Toy Company, family-owned since 1917, is the maker of the popular educational board games "The Three Happy Little Disease Vectors: Ticks, Fleas, and Mosquitoes" and "Mr. Shocky's Electrical Adventure".