Just when we were excited to get a peek at one new wave of JLA figures, Hasbro decided to let us see the next wave! This wave contains Titans figure! DC's first family of crimefighting comes your way to show the world how to save a life, a city, or a planet. The premier wave of Titans includes many former proteges of current JLA members. Titans founders Nightwing, Troia, and Tempest (linked to Batman, Wonder Woman, and Aquaman respectively) lead the the team into battle while Cyborg and the newcomer Damage follow along and contribute to their fight for justice. Take these action figures you never thought you would see and free your imagination to take your Titans into the heat of battle and into the quest for truth and justice. TITANS TOGETHER!
Nightwing leads the team with the his uncanny tactical ability and mastery of team dynamics. He is a world class gymnast and martial artist yet, without any super powers, he risks his life to fight injustice wherever it may be found.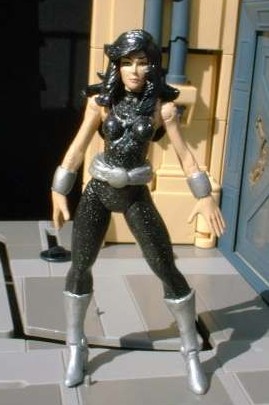 Not only does she provide the team with a nuturing mother figure, she is also the team powerhouse, using her incredible strength and flight abilities to take out the heavies.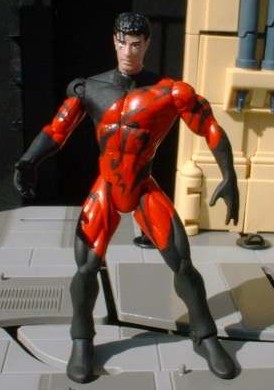 Tempest rules the sea by Aquaman's side and leads the Titans in Nightwings absence. He has come a long way form his days as Aqualad. With his new, sorcery based powers, he can create whirlpools and various other effects with his abilities to control water temperature.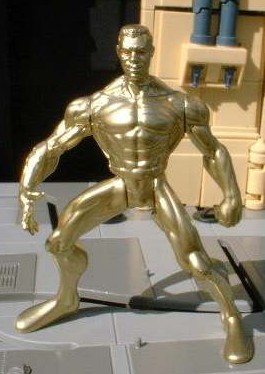 Cyborg fights alongside his adopted family of Titans while he tries to find a way to escape his Omegadome body (a liquid metal war machine that can shape itself into anything Cyborg imagines) and return to the world of flesh and bone.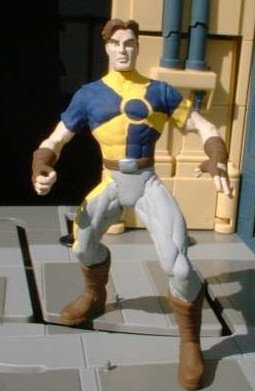 Damage is the basic young man lost on his way to adulthood. Of course he has the added problem of having developed superpowers that cause him to literlly blow up when he becomes overcharged. He is finding his way in the world with help form his friends in the Titans.