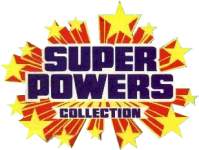 With the return of several 80's action figure lines, such as GI Joe and Voltron, Hasbro has finally taken the hint and is releasing some new Super Powers figures! The fans have been waiting a long time for this, and it looks to be worth the wait.
The first wave of figures include (from left to right) Ocean Master, Captain Boomerang, Parasite, Amazo...
Dr. Sivana (with Mr. Mind and Shadow Thief), Metallo and Creeper.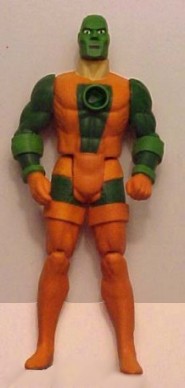 Making their Super Powers debut are Superman villians the Parasite and Metallo,
Capt. Marvel's enemy Dr. Sivana (who ships with Mr. Mind and the Shadow Thief),
Aquaman's evil brother the Ocean Master,
Flash rogue Capt. Boomerang,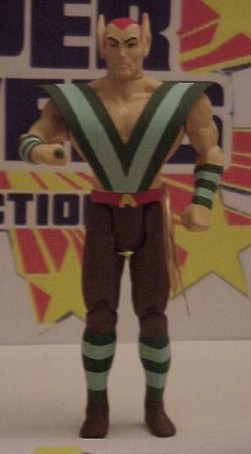 JLA baddie Amazo,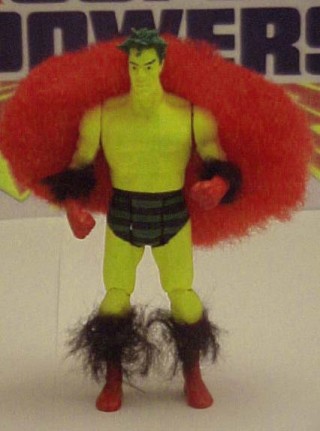 and the mysterious Creeper...is he friend or foe?