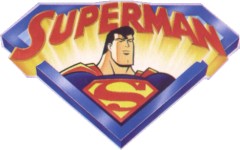 In yet another unexpected move, Hasbro decided to revive the Superman: The Animated Series action figure line. Though the figures were not on display this year, they were in the new catalog. And we've got all the pictures from the catalog!
This wave consists of characters from New Genesis and Apokolips.
Highfather is the leader of the planet of New Genesis.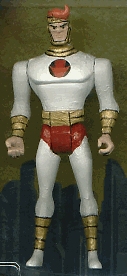 Lightray was another natural choice for a representative of New Genesis.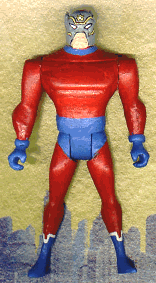 Orion was the character we've seen perhaps the most of, and it's great to finally see him in action figure form.
Mr. Miracle is also a representative of New Genesis in this wave.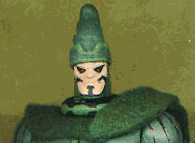 Darkseid's uncle, Steppenwolf, makes only his second action figure appearance this summer, adding yet another character to what should make for a monumental cast of action figures. Make room on your shelf for this one!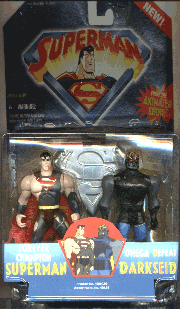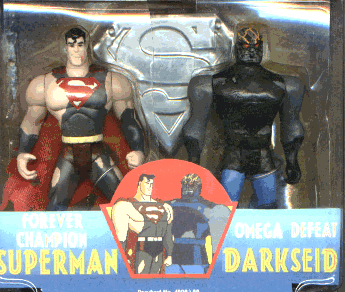 Omega Defeat Darkseid and Forever Champion Superman come in a great two-pack inspired by their final battle in the "Superman" episode, "Legacy."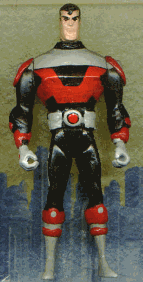 Another figure inspired by Superman's final episode is the amazing Legacy Superman.
A Desaad figure has been discussed, but company representatives were quick to say he has not been sculpted, and might possibly be bumped to a fall release.