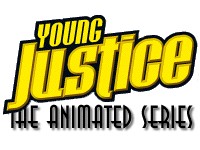 First they got their own hit DC comic, now their getting their own toy line! At the CustomCon 2000, the powers that be have announced a series of YOUNG JUSTICE action figures in the animated style made popular by the Dini & Timm's Batman/Superman Adventures.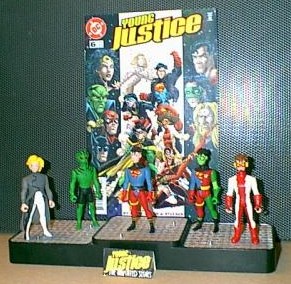 The series will be released in two waves, and will include not only the core team, but also some of their friends and a villian. Featured in the second assortment will be: (from left to right) Secret, Lagoon Boy, Superboy, Composite Superboy and Impulse.
The company representative assured me that the Secret would feature a special transparent paint application which would leave her with more muted colors. She looks quite nice even without it.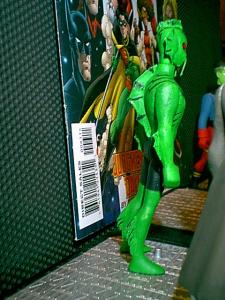 Lagoon Boy has worked with the YJ guys before, and he'll be showing up again later this year in their series. This figure features many fins (I took a picture of the back of this figure so you could see them better).
This Superboy has also been seen on the net before, although he was never released due to the cancellation of the Superman line. As with the Wonder Girl figure, sharp-eyed viewers might notice a slight facial repaint from previous pics.
The Composite Superboy is actually named "Craydl," and has so far only fought YJ when they recently crossed over into the IMPULSE comic. The company has wisely chosen the naming convention of his silver-age namesake.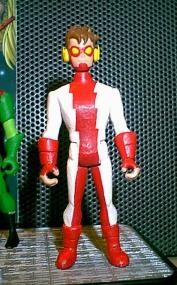 Impulse was the first of the YJ figures to be seen on the net last year. He too features slight paint differences, as well as new ear-wing sculpts.
In talking with the representative, I found out that if the line issuccessful, they will be releasing a YOUNG JUSTICE CAVE PLAYSET, featuring an exclusive Red Tornado action figure. She told me that early pictures of this playset might appear on the net as early as next month. Let's hope these figures are successful so these kids can have a place to hang out.