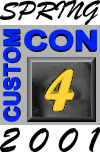 Adventures in the DC Universe
Hasbro has realized that it is time they either "put up or shut up" with DC figures. With the threat of the DC/Batman/Superman license reverting back to DC Hasbro has decided to "go out with a bang" and Give the fans what they've always wanted from the Animated line.
They will follow the model of their popular Star Wars line and break the figures up into 2 "Collections" with Collection 1 being Heroes and Collection 2 containing all villains. They will also be upping the release time on these figures like with the POTJ so new figures should be hitting each month. Some waves will contain 5 new figures and some will be drop in "case fresheners." The waves are still being decided at press time.
Collection 1: Heroes of the DC Universe

Now, this IS Hasbro so there WILL be some old molds and repaints sneaking into the mix, but this may be a blessing for some fans that were never able to find some of these rare pieces, or didn't care for the original paint schemes. Expect to see the return of the long sought after Fortress of Solitude Superman and new variants like "Brave New Metropolis Superman" and "Knight Flyer Batman." Customizers will like this line also because we will also see the return/repaint of all of the old basic Batman Animated and Superman Animated Villains and Heroes (Supergirl, Darkseid, Nightwing, Robin....)
These will be sold under the Banner - "Adventures of the DC Universe."
I'll skip over the reissues that we have seen in previous lines (Creeper, Batman, Superman, Robin, Batgirl...), and get to the new goodies!!
Aquaman (Classic)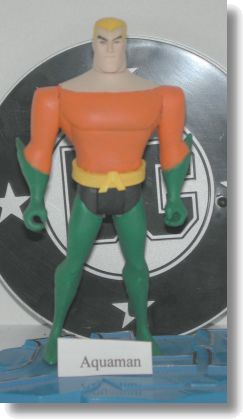 Here is Arthur as he appeared for the first time in the Superman Animated Series. This fan favorite is ready to take his place among your "Big Seven." Accessories include a trident and a mini Sea-horse. Aquaman has 5 points of articulation.
Aquaman (Modern)
Here is Arthur as he appears in comics today. Moist and mad with long, golden locks! Hook is removable and comes with spare hand. 5 points of articulation
DeadMan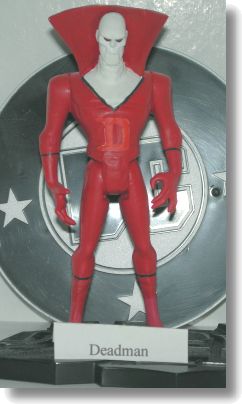 Boston Brand comes to life.... uh...I mean gets his own figure after his popular appearances in the pages of the "Adventures of the DC Universe" comic. Deadman will come with clear stand that when attached to he will appear to be floating. 4 points of articulation.
Golden Age Flash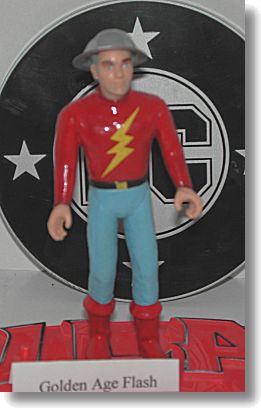 Jay Garrick will be zooming into toy stores this year. This old Iron Horse of the JSA makes his first appearance in the ADCU comic about the same time his figure will be hitting shelves. Jay comes with stand and removable hat. With 5 points of articulation.
Brave New Metropolis Superman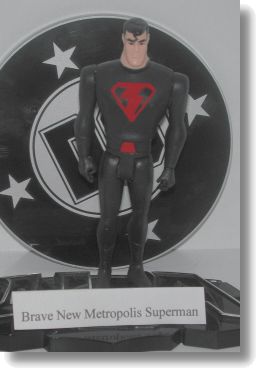 The first Superman variant in the line, but I think most collectors won't mind since the costume is cannon. Kal-El is in his black outfit as seen in the popular episode "Brave New Metropolis." Accessories include a big space/time-ripping thingy to help Lois get back to the earth she knows. With 8 points of articulation.
Dr. Fate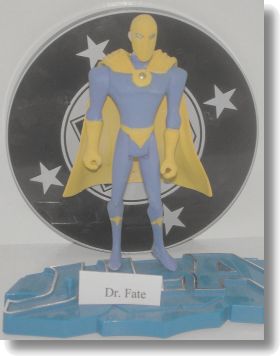 From the 2nd Season of Superman the Animated series comes fan favorite Dr. Fate. Accessories include translucent clip on a clear hover stand. With 5 points of articulation (May have a gold vac-metalized variant. They were unsure at press time).
Fire Assault Batman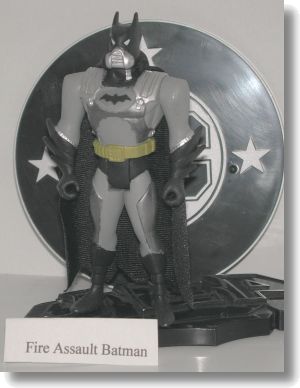 "Quick Robin! Too the Bat-poles!" The first repaint/Variant of Batman but a welcome change from the Fire Engine RED paint job from the Batman Mission Masters 3 line. This version comes with cape and ax. With 5 points of articulation.
The Flash
WOW! We heard this one was sculpted for the old Superman Animated line but no pictures had surfaced. Here is the original sculpt for that figure in the old line.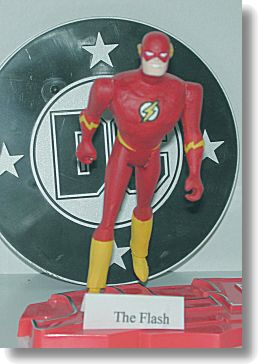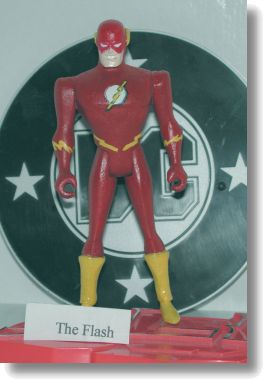 It was pre posed in a running position so they retooled the mold somewhat into this newer version. Hasbro was unsure which version they would ultimately go with, and even alluded to a possible on-line poll and let the fans decide which version they would prefer (How UN-Hasbro of them!)
Knight Flyer Batman
Another Batman repaint/filler in the line, but in an outfit that he actually wore in the show! This is how Batman appeared in the Worlds Finest animated 2 parter. Hasbro is REALLY taking a chance on releasing Batman regular outfit and an accessory that he really used. Make sure you buy a couple. Harness is removable. With 5 points of articulation.
Green Lantern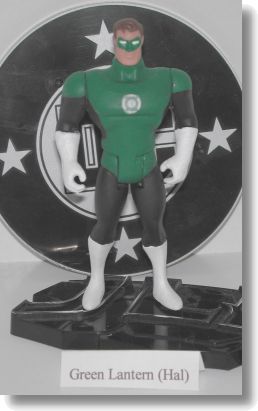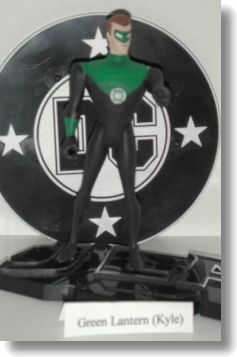 Hal or Kyle? Kyle or Hal? We've heard the argument before, but now we don't HAVE to choose! We got both! Both come with mini-lantern and snap on construct accessory. (Not Shown) Both have 5 points of articulation.
The Gray Ghost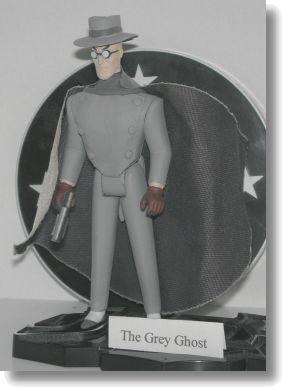 From the Fan Favorite episode of the same name comes the Gray Ghost! Batman's mentor. With 5 points of articulation cape, hat and sidearm.
Robin (Tim)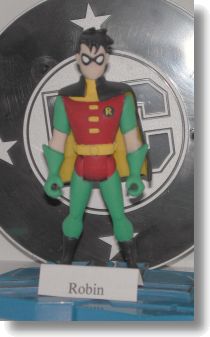 Tim Drake in his original costume. This repaint makes nice companion piece to the blue and gray Batman repaint in this line. Robin comes with a zip line and 3 batarangs.
Martian Manhunter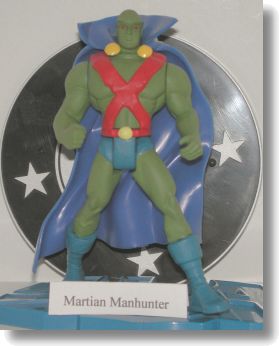 Finally your "Big Seven" is complete! J'onn Jonzz is now an animated style action figure. Martian Manhunter has a removable cape and comes with a non-articulated PVC version of MM in his Martian meditation mode. 6 points of articulation.
The Question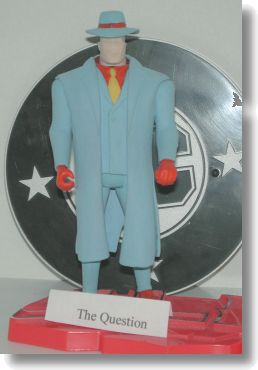 The ultimate team up Batman and the Question can now happen in the comfort of your own home! The Question comes with 2 masks and a removable hat. 5 points of articulation
Also in the line reissues of: Batman, Superman, Supergirl, Batgirl, Nightwing, Clark Kent, Bruce Wayne, Alfred, Creeper, Superboy, Steel and Lois Lane.