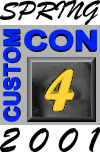 DC Direct - World's Finest
This year, DC Comics has decided to preview what figures are upcoming at Toy Fair. Is this a harbinger of these toys showing up at mass market stores like Toys R Us? Only time will tell. They had a few different assortments on display.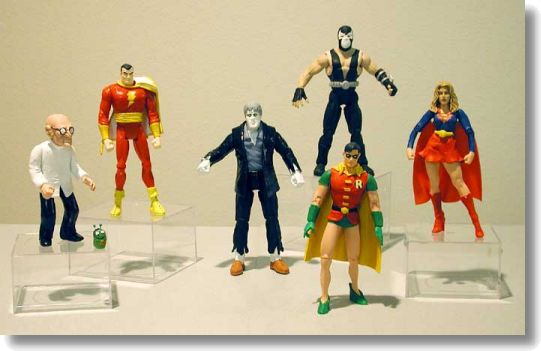 All of the DC Direct World's Finest: Enemies and Allies figures were made by Jason Geyer.
Check out Jason's site!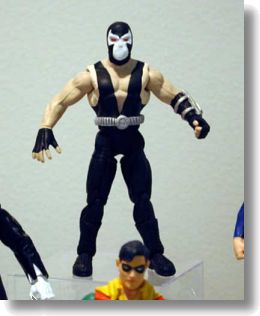 Bane: WWF Kurt Angle figure, with sculpey mask and belt.
Robin: DCD Cosmic Boy with sculpey gloves, belt, tunic, shoes. Toy Story 2 Emperor Zurg cape.
Solomon Grundy: WWF The Rock figure with Sculpey legs, hair and chin.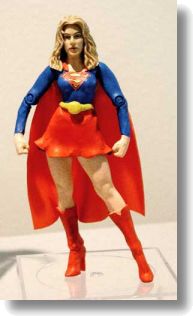 Supergirl: Electra Woman figure, with kneadatite skirt and belt, WWF Tori head and head (modified), MOS Cyber-Link Superman cape.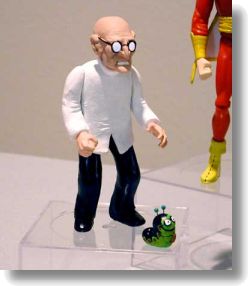 Sivana & Mr. Mind: All sculpey Sivana, all Kneadatite Mr. Mind.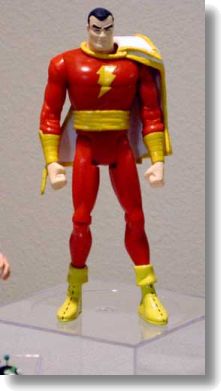 Shazam Variant: repainted DCD Shazam with modified neck (looking straight, not down), kneadatite sash.